Tim Barnes-Clay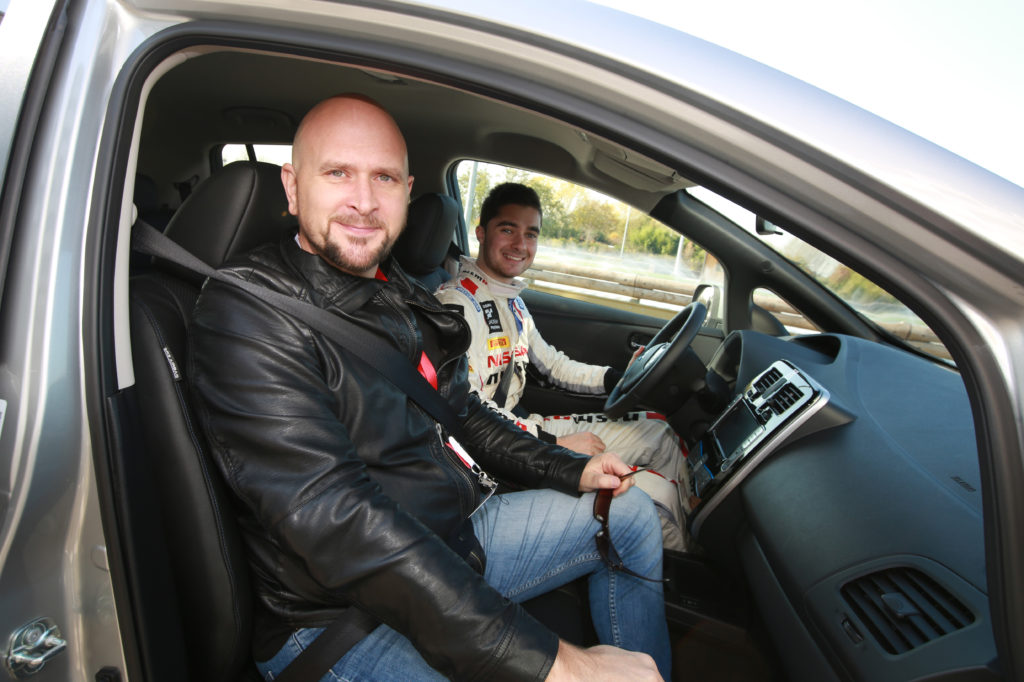 Tim Barnes-Clay qualified as a journalist in 1994 and is a member of the Midland Group of Motoring Writers.
He initially trained in broadcast journalism and has worked as a reporter and news reader at various radio stations in East Anglia and the Midlands.
He has also been a motoring journalist for the Mirror Group's L!ve TV cable network and a presenter, reporter and producer at ITV Central in Birmingham.
Tim is now an automotive writer and video presenter, focusing on car reviews. He has media accreditation with motor manufacturers' press offices, and this enables him to test drive the latest cars. He also attends new vehicle press launches at home and abroad.
For original motoring feature content please get in touch. You can also follow and interact with Tim on Instagram.
Testimonials
Sorted Magazine, Steve Legg, Editor: " Tim is one of my favourite feature writers. Engaging copy, stunning images and all on, or before deadline dates. He's an editor's dream come true."
Influx Magazine, Damien Cross, Head of Audience Engagement: "Frequently used Tim for a number of motoring projects, always punctual and produces well-written content. I almost feel bad for only paying him the amount he asks for and not more, but don't tell him that whatever you do."
Regit, Joanne Hogan, Content Manager: "Tim has been writing for Regit for over a year now, covering car launches, and providing written reviews. He also covers motoring news and provides content about car ownership and lifestyle pieces. Tim is very easy to communicate with and his content is engaging and always on schedule." 
NewsCred, Cloe Fernandez Barnes, Content Strategist: "Working with Tim is excellent. He always delivers his articles on time, even when he's jet setting across the world! We were looking for a writer that could write in a fun, non-jargon style that all of our readers could understand. Tim fits this bill perfectly.  Tim's always looking for ways to make our content even better, we look forward to producing more great content with him!"   
Carsnip, Peter O'Brien, Head of Digital: "Tim is not only a charismatic chap, he's an excellent journalist and video presenter too. His warm, humorous nature makes him a joy to work with, but most importantly, he delivers his easy-to-understand, well written, car review content on time. I would recommend any business looking for high quality content to take Tim on – either as a freelancer or full-time."  
Lincolnshire Life Magazine, Geoff Manners, Managing Editor: "Tim Barnes-Clay regularly writes motoring features for Lincolnshire Life magazine. We use his reviews because they are fair, informative and entertaining. They are also commercially viable because of the car dealer advertising we can place around them, linking national and local campaigns, to get maximum exposure for the brand. We find Tim's motoring reviews not only useful, but essential content for this type of glossy publication."
Confused.com, Naphtalia Loderick, Content Editor: "Tim Barnes-Clay is every editor's dream: his copy is tight, he files to deadline and is never over word count, plus he knows his stuff – I couldn't ask for more. Tim writes car reviews and motoring blogs for Confused.com and his copy is always witty and engaging, with his words bringing even the dullest motor to life. It's obvious he knows his subject area, plus he has a prominent social media presence which is great when it comes to getting his content and our site exposure. This all helps spread the word to the motor industry that Confused.com does motoring news. I'm glad to have Tim on-board."  
Media Dog Ltd, Rob Shaw, Managing Director: "Tim Barnes-Clay is a first class media professional who I trust with PR advice, journalistic knowledge, and voice over work. I worked with Tim at ITV for five years and he has been a regular freelancer and adviser for Media Dog Ltd for many years. Due to Tim's wide ranging experience, his passion for the media, and his love of motoring journalism, we have come to rely on Tim and I would recommend others to do the same."
CarCliq, Jo Lewis, Director: "We chose Tim Barnes-Clay to be CarCliq's new car reviewer because we love his punchy, light-hearted journalistic style. His driving impressions are very popular with the many visitors we get to our site every month, as well as our clients. Having a motoring journalist work with us demonstrates our credibility within the automotive industry. We are not just another car selling site – we are as much about great motoring content as we are helping dealers sell their cars." 
Calendar

December 2023
M
T
W
T
F
S
S
1
2
3
4
5
6
7
8
9
10
11
12
13
14
15
16
17
18
19
20
21
22
23
24
25
26
27
28
29
30
31

Meta